May 4, 2002
Indianapolis, Indiana (USA)

Disappointing Mini for Dubé, Americans

ACIDFast Racing's lead rider fails to live up to expectations in the 26th Annual Indianapolis Mini-Marathon. Running career called into question as self-doubt and feelings of inferiority to Kenyans plague the popular athlete.

---
Kenyan Gabriel Muchiri triumphed today in the 26th running of the Indianapolis Mini-Marathon, largest half-marathon in these United States of America. Twenty-two year-old Muchiri established a new course record of 1:01:54 on his way to victory over Ronald Mogaka, Dubé, and a starting field said to be at the full 25,000 participant limit set for the event. Kenyan runners dominated, filling the first 12 spots in todayís competition. For the ninth year in a row, an American failed to prevail. Indianapolis resident, legendary motorcycle roadracer, and pre-eminent physician M. Philip Dubé had to include himself among them.


Cool, dry, 50 degree temperatures greeted the runners for the 8:03 am start in the historic city center of storied Indianapolis, Indiana. "This city embodies the essence of the very best of Midwestern urban chic," intones Dubé, an intense, yet thoughtful, competitor. Having recently entered semi-retirement from the rigors of national-level AMA roadracing competition, Dube has more recently begun to focus on running as his sport-of-choice. "Really bad choice I might say. I am a freaking doofus. My mother taught me 2 things. First, concentrate your efforts on something that you are good at, because god doesnít give you skills for everything you might want to do. Second, make sure you wash your hands after you make a nice poo-poo." Dubé, seen below in action in the 2002 Washington DC Marathon www.acidfast.com/DCmarathon02.html held just this past March, was initially optimistic.


But Dubéís race was over nearly as soon as it had started. As seen below in a 2002 Mini-Marathon race photo streaking down Victory Mile, bedecked in official ACIDFast Racing running apparel www.acidfast.com/embroid.htm and once again believed to be the sole race entrant wearing an official Ducati Corse racing hat, any faint rays of hope faded nearly instantly.


"The whole run I think I had about 5 minutes when I felt good, except for a brief burst when I passed the bagpipe guy by the railroad tracks and flipped him the bird. Despite a standard pre-race intake of Ten Ren #109 dark oolong with ginseng (available at www.tenren.com) I never got comfortable," remarked the introspective, yet intra-operative, runner-healer. "I could barely run 8 minute miles the first 2 off the grid. There was no way I was gonna keep that pace up to the Speedway, never mind the finish line. I have just let myself get too fat."


"And Iíve paid the price. My legs have hypertrophied under the strain of upper-body obesity. No amount of training could have overcome this disadvantage." Dubé, who finished the first half of a full marathon in only 1:49 just 6 weeks earlier (full report available online at www.acidfast.com/dcmarathon02.html), was intent on bringing it home within 1:45 for this race. A tremendously disappointing 1:54:16 however was todayís result. "I was wicked bummed," admitted the effervescent, yet evanescent, Dubé. Other Americans were left to take up the slack.


Doctor Death Darron Brown attempted to put a dent into Kenyan dominance. "I am at least as skinny as those guys," the noted researcher asserted. Despite a valiant effort, Brown could muster only a 1:26:21, two minutes slower than his 2001 effort.
Additional hopes fell on Jim "Jumpin Jehozafat" Newton of Carmel. "I was going for the win," insisted the carbuncular product engineer from a prominent Indianapolis-area supplier to the automobile industry.


Dubé, however, was pessimistic. "I used to run with the dude. Until he got too fast for me. But he suffers from the same thing most of my countrymen suffer from. I insist however, that merely because we are American and not from Kenya, that we are not intrinsically flawed and can triumph regardless of our country of origin. We just have to believe in ourselves." Newton was able to manage a 1:38:37, good enough for 1362nd place.

Recent Nurse Practitioner graduate Elisabeth "Give Me Death" Fabrizio was also determined. Sadly, she too failed to triumph but managed to exceed her expectations with a time of 1:58:30, just 4 minutes behind Dubé.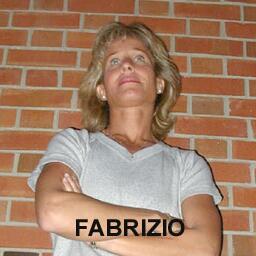 "I might have been closer, but I was caught downwind of a stifling flatus trail. Thank god no one lit a match or the whole town might have gone up in flames. We never did definitively determine its source," claimed the determined Fabrizio. "But at least I beat Lasich." Susan Lasich, depicted below, completed the race in 1:59:14, well behind Fabrizio.


Dubeís arch rivals Dave "Donít Call Me Buster" Crabb and Mike "The Gland" Econs were scheduled to compete but did not appear in the results. "I think I scared them off, what after outdistancing Crabb by 10 minutes in the Mini last year and dominating over Econs by 8 full seconds in last Octoberís Indianapolis Half-Marathon. If you canít stand the heat boys, stay out of the fricking OVEN for once."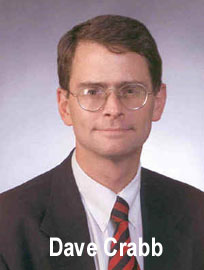 This year's race also saw the threat of a first-time combatant, Ray "GroinMaster Flash" Johnson. Johnson, a noted Wisconsin high school and collegiate track star, recently returned to running after a long layoff.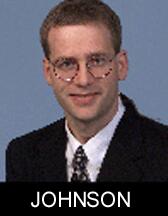 "I was going good till I hit that hill climbing out of the Speedway. Something just gave in my groin," confessed the lightly-toasted, yet perpendicular, midwestern celebrity. "I thought I already gave at the office. From then on to my triumphant 2:08 finish it was pain-city. But I tried real hard not to limp. I didn't want the women running around me to think I had VD or something. It was bad enough getting torched by Dubé."

The ACIDFast Racing Umbrella Girls also made their mark on the competition. Gina "Electric Funeral" Dubé, the beautiful and obedient wife of racer Michael Dubé, and her assistant Suzie "Tripe-Master" Wolf, walked the event in 3:26:06, for an average of 15:44 per mile. "I wicked wanted to finish twice as fast as them, and failed," Dr. Dubé regrets.


Dubéís future in running remains uncertain. "I have not been able to make the consistent progress I had hoped for. I defeated 15,800 people in 2001 and 17,400 this year, but a lot more entered this year. (Ed. note: the full 2001 Mini-Marathon race report is available online at www.acidfast.com/indymini01.htm) It was truly disappointing for me to have performed so poorly in front of all my fans," admitted the salubrious, yet salivating, Dubé. "I believe that I made certain critical mistakes in my training. And I have no one to blame but myself. Yes, we all rely on others for advice and assistance, and I received certain misguided recommendations. But it is up to the individual to crtically evaluate the quality of the advice they receive, and make their own decisions based on what is right for them. Merely because I thought I was getting quality advice does NOT permit me to place the blame for my failures on others."

Dubé believed that his success in setting a personal best in the half-marathon last fall was the result of concentrating on a variety of training techniques, which included speed workouts, strength training, and cycling in addtion to endurance runs. "I reviewed the events leading up to my 1:48 time in the Indianapolis Half-Marathon last October," recalls the muscular, yet emasculated, racer-runner. "A friend and colleague of mine suggested that I could continue to improve if I followed his advice."


"He now swears he told me I should focus on cross-training. But I was virtually certain what he said was to focus on cross-DRESSING. Although it seemed a little strange at the time, I decided to try it," admitted Dubé. "But as the weeks wore on, I began to experience shin splints and plantar fasciitis from the heels I felt compelled to wear. My mileage and training pace began to suffer. I learned to bake (see above), and I gained weight as a result. Before I knew it, feeling 'pretty' began to take on greater importance than speed work. Now I know many women who successfully combine athleticism with femininity, but you just have to understand, I was brand-new to the latter and I began to take it to absurd extremes. I better stop there before I embarass myself."

"It is time to look to the future and end the pitiful and incomprehensible demoralization of Kenyan dominance in this event," insists the user-friendly, yet pistol-whipped, Dubé. "I shall remain restless, irritable, and discontented until we once again have that sense of ease and comfort that will come when we prevail over the Kenyans. I don't see those suckers pumpin' iron much, and let me check the last time a Kenyan took the World Superbike championship while we're at it. I am 99.9% sure even Valentino Rossi could shred 'em. Time to go mental."


RACE REPORTER